Happy Halloween from Modesto Memories!
We hope everyone is having a safe and fun Halloween! 🎃
Here are a couple gals dressed up for the holiday back in 1975.
This is just one of the hundreds of classic images found in the Modesto Bee's new pictorial history book, Modesto Memories II: The 1940s, '50s, '60s and '70s with a Unique Look at the Graffiti Era! More info below.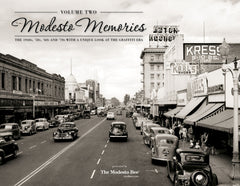 The Modesto Bee presents
Volume Two: Modesto Memories: The 1940s, '50s, '60s and '70s with a Unique Look at the Graffiti Era
$29.95