Cedar Valley Memories: The Rath Strike of 1948
Employees of the Rath Packing Company went on strike in 1948, and the Waterloo workers joined 80,000 others from sixty-five different plants. They demanded higher wages to keep up with inflation after World War II.
The protests went sour when one man was shot dead and a woman was badly injured. This forced the national guard to come in and put an end to all of the violence.
The protestors were ultimately unsuccessful. They only received a $.09 increase, which was what Rath had initially promised them. Meanwhile, workers who crossed picket lines received special treatment, creating tension between them and the returning strikers.
See more historic pictures in the Courier's Cedar Valley Memories II, coming this December.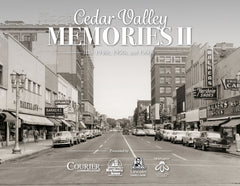 The Courier presents
Volume II: Cedar Valley Memories: The 1940s, 1950s and 1960s
$44.95