First Residents of the Wildwood Zoo
What started as some local utility workers caring for two orphaned bear cubs soon became the foundation for the Wildwood Zoo.
The two bear cubs were later joined by a pair of raccoons and a diverse flock of birds. In the early 1910s, before there was an official zookeeper, it was part of the Mayor's responsibilities to care for the animals of the zoo. 
Today, the Wildwood Zoo covers 60 acres and is home to a wider variety of animals that can be found all over North America.
Find more stunning and historic photos of Marshfield in the hardcover collector's book, Marshfield Memories!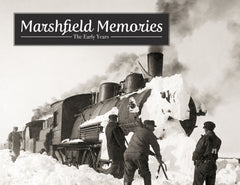 HUB City Times presents
Marshfield Memories: The Early Years
$39.95