The early days of basketball at Southern Illinois Normal University
Invented in December 1891 by Dr. James Naismith, a Massachusetts physical education instructor at the YMCA Training School, basketball was first played with a soccer ball and a peach basket tacked to the wall. The game required surprisingly little tweaking from Naismith's original set of rules and spread like wildfire. The first official collegiate game occurred just over three years later.
While the first few basketball games might have looked more like modern basketball than we'd expect, early basketball attire couldn't be more different, as seen in these historic photographs of Southern Illinois Normal University men's and women's teams from the Southern Illinoisan's new pictorial history book, Jackson County Memories.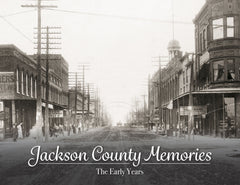 The Southern Illinoisan presents
Jackson County Memories: The Early Years
$44.95