Cleveland County Memories: President Herbert Hoover visits Kings Mountain
 "This is a place of inspiring memories. Here less than a thousand men, inspired by the urge of freedom, defeated a superior force intrenched in this strategic position. This small band of Patriots turned back a dangerous invasion well designed to separate and dismember the united Colonies. It was a little army and a little battle, but it was of mighty portent. History has done scant justice to its significance, which rightly should place it beside Lexington, Bunker Hill, Trenton and Yorktown."
-- President Herbert Hoover's opening remarks at the 150th celebration of the Battle of Kings Mountain, October 7, 1930.
A year before dedicating the battle site as Kings Mountain National Military Park, President Herbert Hoover visited Kings Mountain, North Carolina, and the battlefield just across the South Carolina border for the 150th celebration of the momentous Revolutionary battle. 
People flocked from every corner of Cleveland County and the Carolinas to get a glimpse of the 31st president. Hoover addressed a crowd of 75,000. The population of Kings Mountain, North Carolina at the time was about 5,600.
These and other stunning photos can be found in the upcoming hardcover, collector's book, Cleveland County Memories!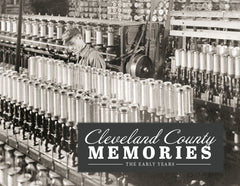 The Shelby Star presents
Cleveland County Memories: The Early Years
$40.45 $44.95