Celebrating Peabody: Lennie's on the Turnpike
Featuring a low-ceilinged, intimate room and a charismatic owner in Lennie Sogoloff, Lennie's on the Turnpike on Route One North in Peabody was a renowned hub of nightlife from the 1950s to the 1970s.
The club hosted jazz greats like Duke Ellington, Buddy Rich, and many, many more. Miles Davis's 1971 performance at Lennie's can be heard here.
These and hundreds of other classic Peabody images can be found in The Salem News's new book, Celebrating Peabody: 100 Years of a City in the Making!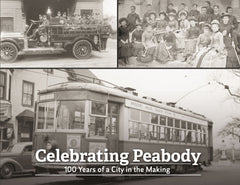 The Salem News presents
Celebrating Peabody: 100 Years of a City in the Making
$39.95