Baltimore Memories Photo Submission
We are thrilled to give our readers the opportunity to submit historic photos for our upcoming Baltimore Memories book project. If you have photographs that meet the guidelines below, please submit them online here.
Submission Guidelines
Photos taken in the greater Baltimore area.
Photos taken during the 1800s-1939.
Photos only – preferably original photograph scans (no newspaper clippings or photocopies).
Limit 10 photos per family.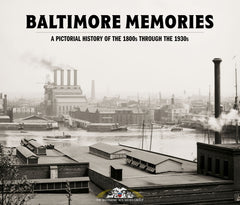 The Baltimore Sun Media Group presents
Baltimore Memories: A Pictorial History of the 1800s Through the 1930s
$44.95