Marathon Swim Still Going Strong on Lake George
Despite the excitement surrounding the Lake George Swimming Marathon in 1927, a second race wasn't held until 2007. As part of Hague's Bicentennial and the 80th anniversary of the first race, the Swim Lake George Association recreated the 41km race with 10 swimmer competing. Rafael Perez of Santa Fe, Argentina won with a time of 11 hours and 21 minutes (9 hours faster than the winner in 1927).
The Lake George Open Water Swim has grown in popularity and continues on with the next event on August 29!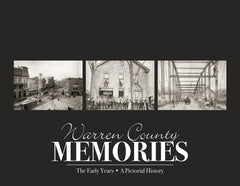 The Post-Star presents
Warren County Memories: The Early Years
$39.95 $44.95