Baseball. America's pastime. What a great sport. Early Billings residents enjoyed baseball, both in organized team settings and as casual community events.
A loss to Helena in the 1900 championship must have been devastating for the Billings baseball team. And poor Roger Denzer—he likely lost all favor in Billings after that game.
Horses? In the middle of a baseball game? What a funny sight! Of course Crow Riders are still active in Billings today. 
To finish, here's one last baseball photo—this time with the always-classic dog sitting in as the team mascot.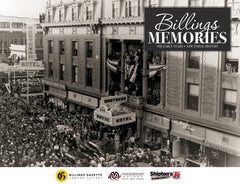 The Billings Gazette presents
Billings Memories: The Early Years
$29.95 $44.95