Salisbury's Colonial Jack Walks Over 9,000 Miles
In 1938 during Salisbury's 300th anniversary parade, a prominent citizen joined in the festivities. He became famous for walking a phenomenal distance, all in the pursuit of stamps.
The photograph caption reveals the tale:
See more seaside history in "Plum Island & Salisbury Memories." This hardcover book is the perfect gift for your loved ones across the Massachusetts area. Pre-order today to save $5!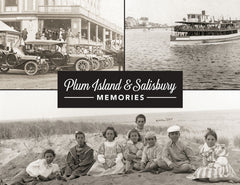 The Daily News presents
Plum Island & Salisbury Memories
$39.95