From The Denver Post:
After 28 days of deliberation, Manning retired, drawing the curtain on a breathtaking 18-year career in which he broke every meaningful NFL passing record and won two Super Bowls.
"When you look at everything Peyton has accomplished as a player and person, it's easy to see how fortunate we've been to have him on our team," Elway said. "Peyton was everything that we thought he was and even more — not only for the football team, but in the community. I'm very thankful Peyton chose to play for the Denver Broncos, and I congratulate him on his Hall of Fame career."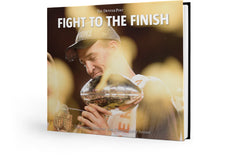 The Denver Post presents
Fight to the Finish: The Denver Broncos' 2015 Championship Season
$39.95